Learn about the multidisciplinary group of doctors, nurses, scientists and research staff who all specialise in VIRTU's immunisation research.
Professor Helen Marshall
MBBS, MD, MPH, DCH
Professor Marshall is a medical clinician researcher with specialist training in paediatrics, vaccinology, and public health having completed a Bachelor of Medicine and Surgery, Doctorate of Medicine, Master in Public Health and Diploma in Child Health at the University of Adelaide and completed the international Advanced Vaccinology Course at the Pasteur Merieux Institute, France. She holds the position Associate Professor in Vaccinology, School of Medicine and Deputy Director, Robinson Research Institute University of Adelaide and is the Medical Director of VIRTU, the Vaccinology and Immunology Research Trials Unit, in the Discipline of Paediatrics at the Women's and Children's Hospital. She has been awarded two NHMRC Career Development Fellowships in 2010 and 2015. In recognition of her research leadership she was awarded the South Australia Science Award for Excellence in Research for the Public Good in 2010 and a national Public Health Association of Australia Fellowship in 2013.
Research Medical Officers
Dr Tess Edmond
Paediatrician
Tess is a General Paediatrician who trained in both South Australia and New Zealand. She has a special interest in Infectious Diseases (ID), having completed two years of training with the local Women's and Children's ID team, as well as the Diploma in Tropical Medicine and Hygiene (DTM&H) from the Liverpool School of Tropical Medicine. She joined the team as an investigator in 2023, and is looking forward to contributing to the knowledge base in vaccinology, an important aspect of Infectious Diseases medicine.
Dr Suja Mary Mathew
MBBS, MD, FRACP
Suja is a general paediatrician with 20+ years of experience working both overseas and in Adelaide, Australia. She has been a member of the Vaccinology and Immunology Research Trials Unit since 2013 as a research team investigator, being involved in recruiting participants for various studies and conducting study procedures as per protocols, as well as in the analysis of data and in the preparation of manuscripts for publication. She also provides supervisor support to students and paediatric trainees who are involved in research projects in the unit.

Clinical Trials Coordinators
Dr Prabha Andraweera
Lead, MP3 Network – MBBS, PhD
Prabha Andraweera is a Postdoctoral Research Fellow at the Vaccinology and Immunology Research Trials Unit, Department of Paediatrics. Prabha obtained her medical degree (MBBS) from the University of Colombo, Sri Lanka in 2001 and worked as a Clinical Academic at the University of Colombo until 2007. She was the recipient of an Australian Leadership Award scholarship and completed her PhD in Medicine at the University of Adelaide in 2012. She was awarded a NHMRC Peter Doherty Biomedical Fellowship (2015-2018) to continue postdoctoral research. She has extensive experience in conducting large cohort studies and her research focuses on maternal and child health.
Michelle Clarke
BAppSc (Med Lab), Grad Dip (STC), MPhil (Public Health), PhD Candidate; Research Coordinator/Senior Medical Scientist
Michelle Clarke has been a research scientist with the Vaccinology and Immunology Research Trials Unit since 1999 and has extensive experience in all aspect of clinical trial management from protocol development, preparation of Human Research Ethics applications, study recruitment, conduct, analysis and reporting. Michelle has a Bachelor of Applied Science in Medical Laboratory Science, a Master of Philosophy in Public Health and is currently undertaking a PhD investigating factors that may influence vaccine responses. Michelle has a keen interest in protecting children from infectious diseases and ensuring vaccine programs are safe and effective.
Natascha D'Angelo
Clinical Research Nurse and Study Coordinator
Natascha is a Registered Nurse and has worked in Surgical Services Division at the WCH since 2012. Her passion for research lead her to assist with the Covid-19 Sero-epidemiology Survey in 2022. Natascha then went on to become the Paediatric Active Enhanced Disease Surveillance (PAEDS) Co-ordinator and is also involved in the coordination of upcoming projects.
Louise Goodchild
Nurse Consultant; Lead, Clinical Research – Nursing
Louise joined the Vaccinology and Immunology Research Trials Unit in 2014 as a Clinical Research Nurse to help co-ordinate the Maternal Vaccine Trials for pregnant women being undertaken in the unit. Louise has 25 years' experience in Clinical Trials initially in the Neonatal Unit, these have included large International, Australian Multicentered and Women's and Children's Hospital initiated trials. Louise completed an Evidence Based Clinical Fellowship with The Joanna Briggs Institute in 2016. Louise's passion is in the field of Maternal Vaccines including Influenza and COVID 19 vaccines and has Coordinated International Trials on Maternal RSV Vaccines.

Dr Dao Huynh
Biospecimen Manager – PhD
Dao was awarded a PhD in 2015 at the University of Adelaide. Before she joined in VIRTU in 2021, Dao worked in clinical studies in the Waite Campus and University Department of Paediatrics (the University of Adelaide) to investigate the impact of maternal nutrition during pregnancy and lactation on children's health later in life. Her research interests are nutrition for pregnant women and their infants with the focus on micronutrients, biospecimen management and biobanking, analytical method development, and quality controls in conducting a research study.
Meredith Krieg
Clinical Research Nurse and Study Coordinator
Meredith joined VIRTU in 2020 as a Clinical Research Nurse and Study Coordinator. She has trained as a Registered Nurse and Midwife, and has over 15 years of experience working in clinical trials. Since joining VIRTU she has been involved in many trials, primarily those relating to influenza and COVID vaccines. She's excited to be part of an industry that's helping to shape the future of healthcare.
Donna Martin
Clinical Trials Nurse
Donna joined the VIRTU team in 2021 to co-ordinate an Early Influenza Vaccination Trial for young babies. She is involved in many of the clinical trials in VIRTU, both co-ordinating and with clinical visits. Prior to joining VIRTU her career has been with paediatrics, most recently spending 10 years in the Neonatal Intensive Care Unit.
Dr Mark McMillan
Lead, Program Evaluation – PhD, RN, MClinSci (evidence-based healthcare), Grad Dip Health Promotion, GCEpi
Mark joined VIRTU in 2014 as a Research Associate and Clinical Research Nurse. Mark's research interests include improving health through the prevention of infectious diseases. He has most recently worked on studies investigating the protection from meningococcal vaccines against invasive meningococcal disease and carriage.

Dr Hassen Mohammed
PhD, BHlthSc (Hons)
Hassen is an early-career researcher at VIRTU. He completed his honours degree and PhD at the University of Adelaide under the supervision of Prof Helen Marshall. His research interests include vaccine preventable diseases, vaccine coverage, safety and effectiveness.
Donna Reuterink
Clinical Research Nurse and Study Coordinator
Donna joined VIRTU in 2023 as a clinical research nurse and study co-ordinator. She has over 10 years' experience working as a midwife and also has experience as an immunisation nurse/midwife, having worked in women's outpatients and covid-19 vaccination clinics. Most recently, she had the opportunity to be a clinical research midwife involved in the National type 1 diabetes screening study at WCHN. Having discovered her passion for research, she is excited to be working in a role where she is contributing to better knowledge, improving healthcare and the development of new and existing vaccines.
Kathryn Riley
Lead, Start Up and Logistics – BHlthSc, BA
Kathryn Riley joined the VIRTU team in 2015 as a research coordinator and has enjoyed developing her skills in research and the coordination of clinical trials. She graduated from the University of Adelaide with a Bachelor of Health Science and Arts, and is currently completing her Masters of Public Health. Kathryn has a keen interest in health promotion and how the translation of scientific research to policy can improve community engagement about immunisation and public health.

Lynda Saunders
BSc, GradDipHlthMan, MHA
Lynda Saunders is a medical scientist who joined the VIRTU team in 2021 as a grant funded research scientist and study coordinator. She brings a variety of knowledge to the department having previously managed clinical trials in Haematology and Oncology and held other roles such as, Laboratory Manager and Quality Manager. Lynda has worked in various hospitals and institutions throughout Australia, both in the public and private sectors. Lynda has completed an undergraduate science course, a Graduate Diploma in Health Management and a Master's in Health Administration. She has a keen interest in medical quality systems, monitoring and auditing of clinical data, medical ethics, health policy and program evaluation.
Arockia Sugantharaj
Clinical Research Nurse and Study Coordinator
Arockia joined VIRTU in 2022 as a Clinical Research Nurse and Study Coordinator. She has trained as a Registered Nurse and has over 18 years of experience working with both Paediatric and adult populations. Since joining VIRTU, she has been involved in many trials, primarily COVID 19 vaccines. She's very passionate about research and thrilled to be a part of VIRTU team.
Silky Thatai
Clinical Research Nurse and Study Coordinator
Silky joined VIRTU early 2023 as a clinical research nurse and a study co-ordinator. She trained as a registered nurse and has over 10 years' experience in aged care, medical-surgical wards, emergency departments, specialised immunisation clinics and rehabilitation wards. She is keen to be a part of VIRTU to expand her knowledge base and raise awareness amongst people about the importance of research. Since joining VIRTU, she been involved in many clinical trials, predominantly co-ordinating the CAB study.
Mary Walker
Clinical Research Nurse and Study Coordinator
Mary joined the VIRTU team in 2008 as a clinical research nurse and study coordinator in studies that included Maternal Vaccination uptake and Antibiotic responses to vaccination effectiveness in young babies. She had a secondment during the COVID-19 pandemic to assist in the Specialist COVID-19 vaccination clinic and returned in 2023 to rejoin the team. Mary has a background in Specialised Immunisation services, Midwifery, and community Child Health Nursing.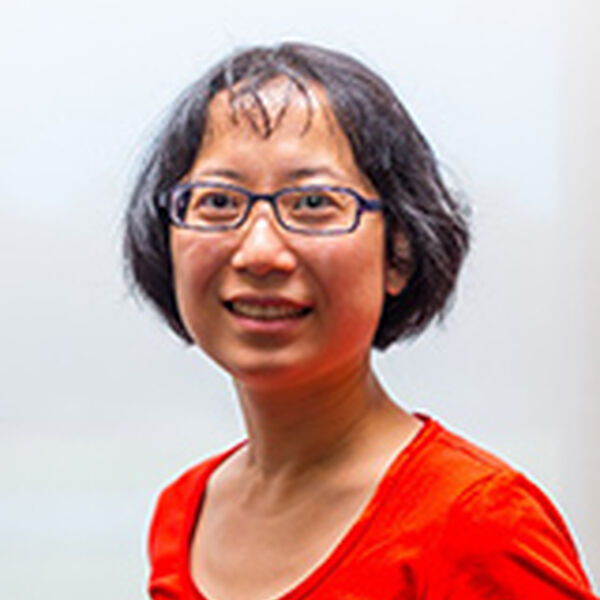 Dr Bing Wang
BMed, MPhil, PhD
Bing was awarded a Master's Degree in 2014 and a PhD in 2019 at the University of Adelaide. Bing received a Bachelor's degree in Medicine from the Capital Medical University in Beijing, China. Before she joined VIRTU, Bing had worked in the clinical research area for more than ten years in GlaxoSmithKline (Beijing, China), PPD (Melbourne), CMAX (Adelaide) and CPR (Adelaide). She has been working with her supervisor, Prof Helen Marshall, on clinical trials and projects focusing on vaccine evaluation, costing analysis and disease burden. Her research interests are infectious diseases, vaccine impact and effectiveness, and health economic evaluation.

Kate Chadwick
Lead, Communications and Partnerships – BA(Hons), Grad Cert
Kate joined VIRTU in 2022 after many years working in universities in research management and administration, research communications and business development.
Simon Gunn
Lead, Business and Finance – PhD, BSc (Hons), BAppSci (Ex & Sport Sci)
Simon joined VITRU in 2020 as the unit's Research Manager where he provides a range of operational, business, management, governance and research support to ensure the group reaches its strategic objectives. Simon completed his PhD in 2002 and has worked in health and medical research as a researcher, academic and administrator in various tertiary education institutions, hospitals and The South Australian Health and Medical Research Institute.